Regular price
$40.95 USD
Sale price
$36.95 USD
Unit price
per
Sale
Sold out
The Multi Venturi Injector is a versatile product that can be threaded onto any sump pump, fountain, or circulation water pump. Its unique design features multiple venturis, which results in a higher outflow pressure than traditional single venturi nozzles. Additionally, this product significantly increases the suction vacuum rate, making it a powerful tool for water circulation and aeration. Whether you need to introduce oxygen, ozone, fertilizer, or air into a water source, our versatile injector is perfect for any situation.
Choose either a threaded TEE or a hose barb Tee. Using the hose barb option will have slightly less vacuum suction due to the smaller diameter of the hose barb itself.

Optimal results will be seen when used as a jet head on the end of your piping in a tank or reservoir. There will be some performance loss when used inline outside of the water tank or reservoir. If used as a jet head, do not remove the outflow side (MPT) adapter nipple or hose barb, that will reduce the vacuum suction and performance.
If you're using as a jet head around plant roots or fish, you will want to purchase the add on threaded FPT fish adapter for a gentler flow. This adapter helps to slow down the outflow velocity so its safer around fish and plant roots when used as a jet head.
3/4" and 1" MacroMixers use a 1/4" hose barb for the air inlet
1.5" and 2" MacroMixers use a 1/2" hose barb for the air inlet
Material:  Glass Reinforced Polypropylene. ( Heavy Duty Schedule 80). 
Maintenance

If suction performance decreases, use compressed air in the air-flow hose barb to remove and blow out any debris
Patent-Pending

U.S. and International Patent-Pending
Made in the USA

All of our devices are designed and made in the USA. Materials are sourced from only domestic USA manufacturers with high standards of quality and durability.
Shipping & Returns

Shipping rates are calculated at checkout. All orders are processed in 1-2 business days. We have a 30-day return policy. To start a return, you can contact us at info@growgreenie.com. We will refund the full order amount minus the shipping costs for the return. For the full Return Policy click here.
Share
View full details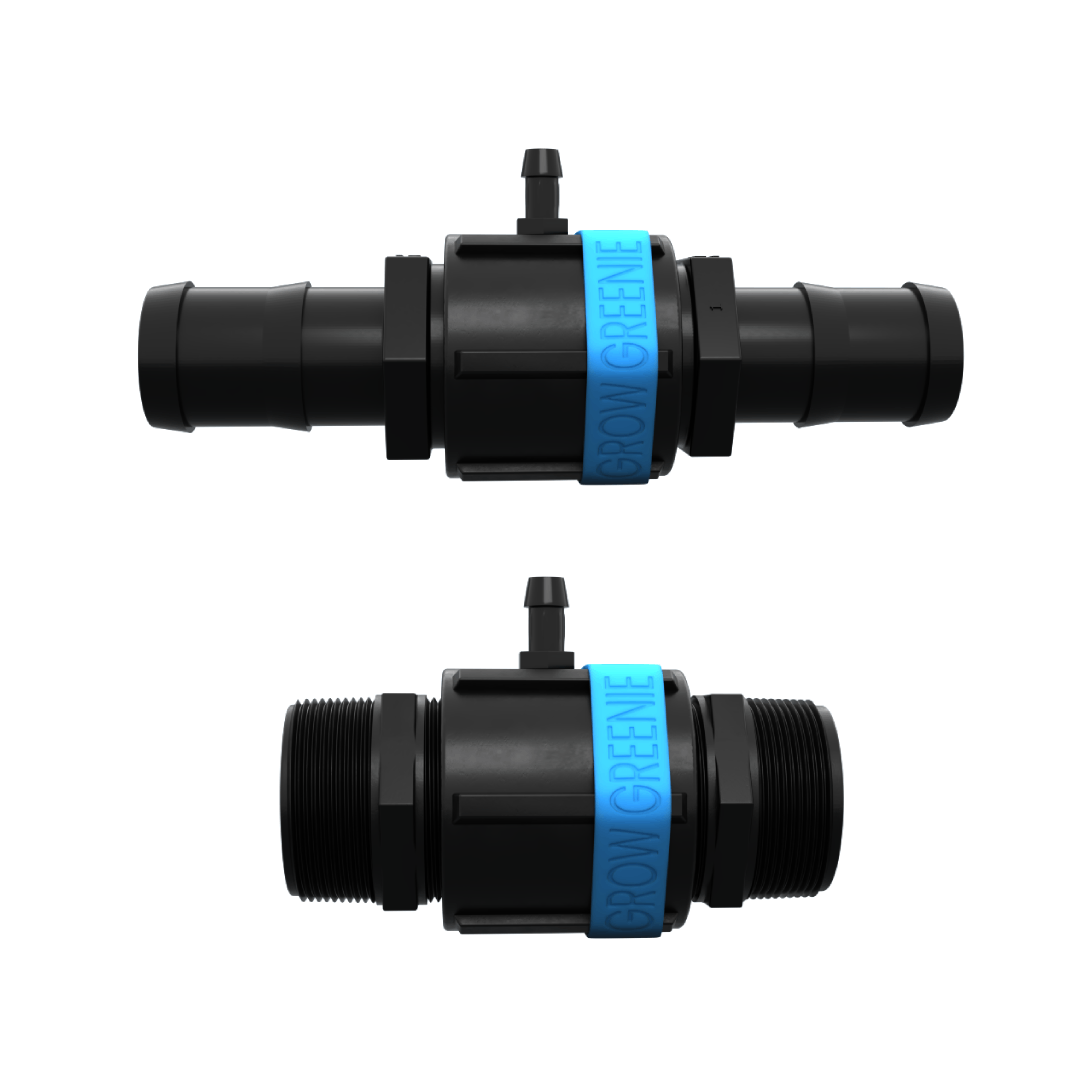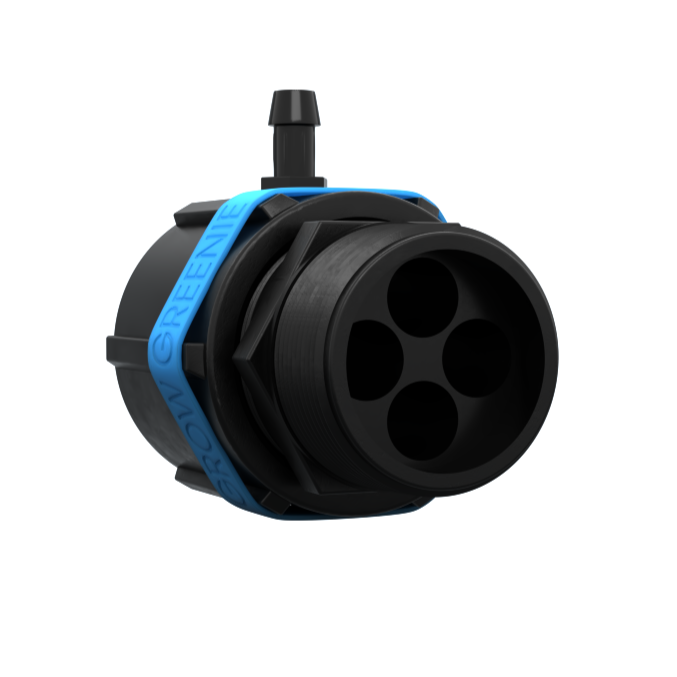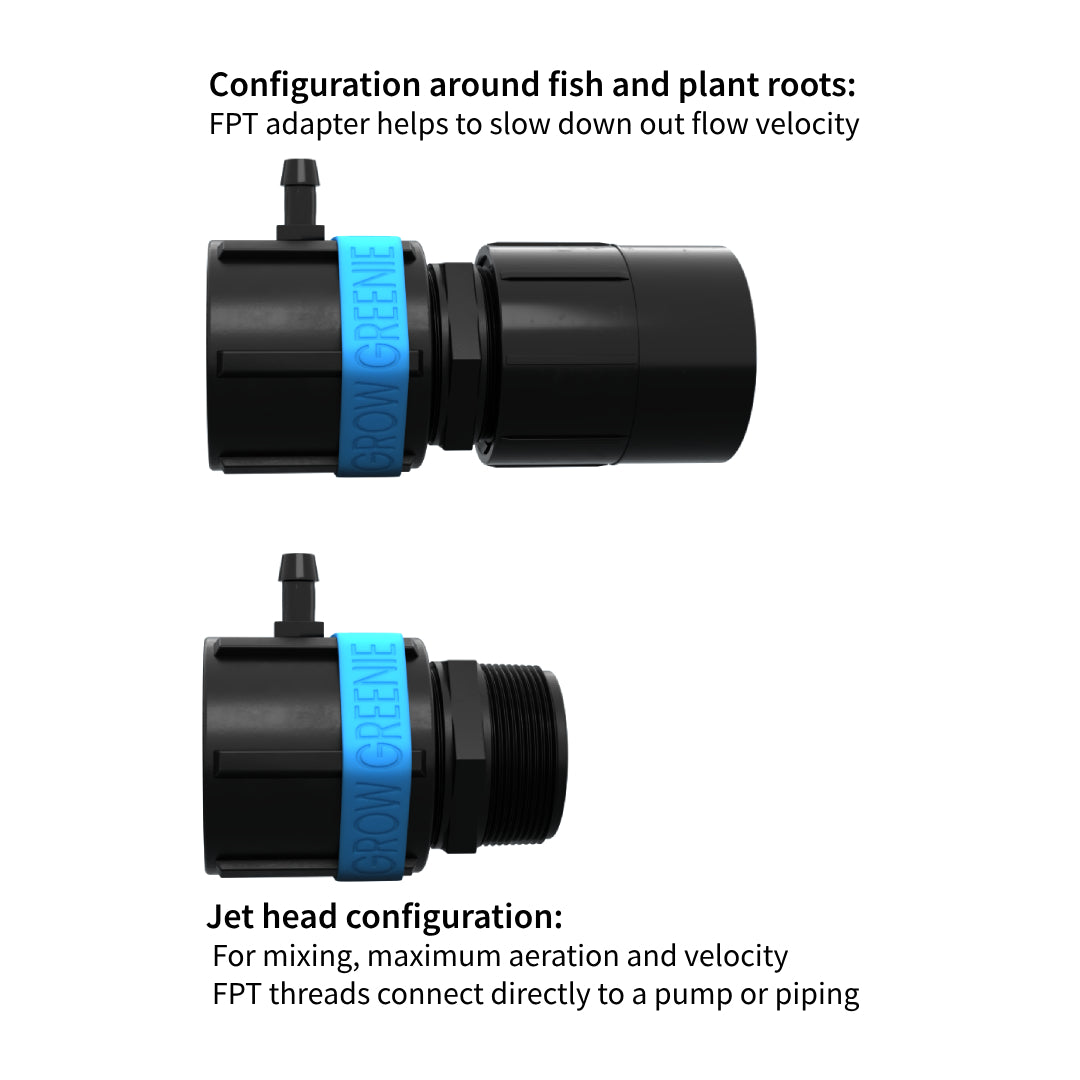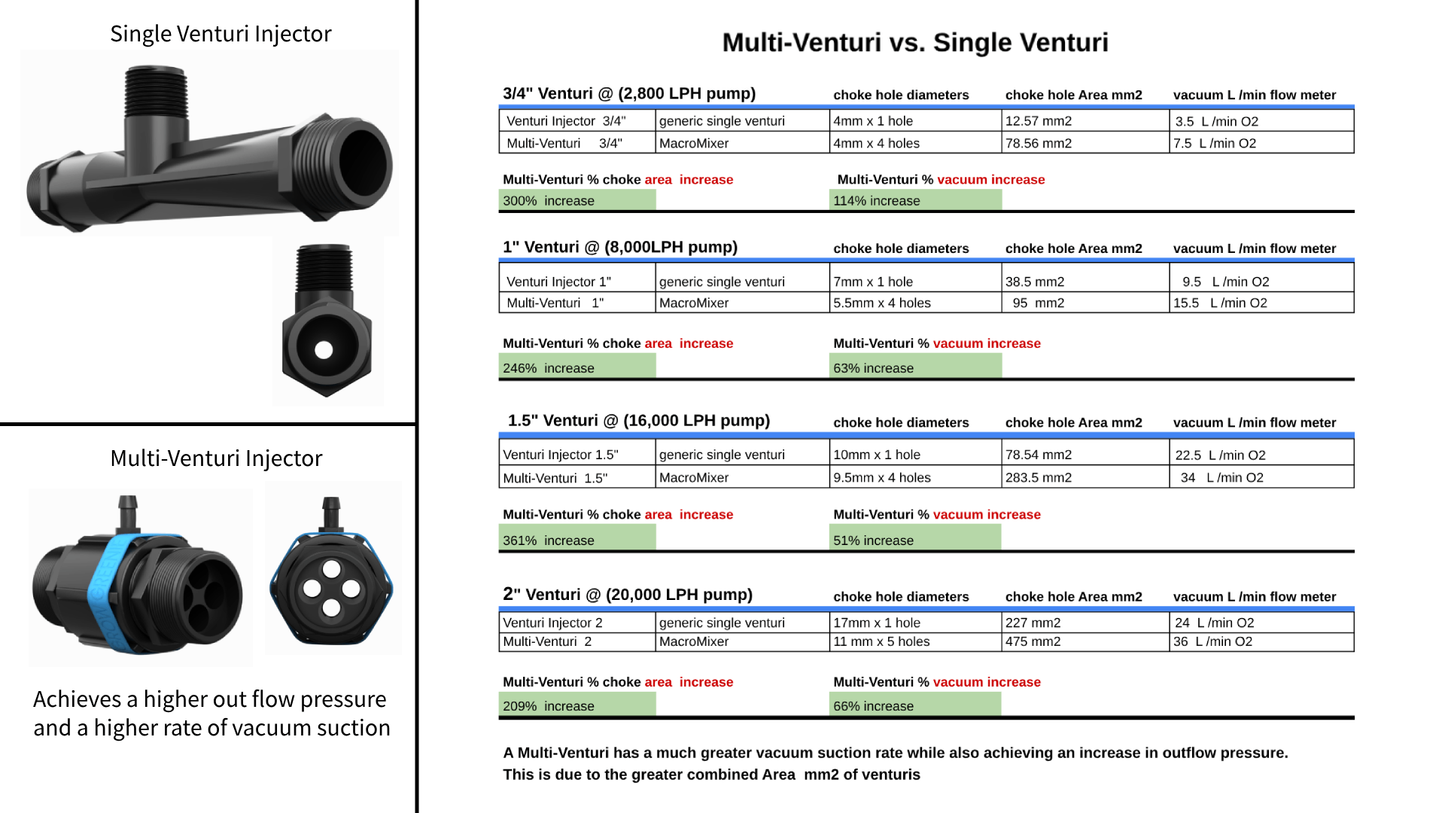 Higher Outflow Pressure

Utilizes multiple venturis to ensure that there is no outflow pressure drop, unlike single venturi systems. This feature greatly enhances the performance of various applications such as irrigation, nutrient mixing, pools, spa ozone, or filtered ponds. With the MacroMixer, you can expect efficient and reliable performance, ensuring that your systems are always functioning at their best. Additionally, our product is designed to be easy to install and maintain, making it a hassle-free solution for your needs.

Increased Vacuum Suction Rate

The MacroMixer offers a significant improvement in both outflow pressure and vacuum suction rate compared to a single venturi. With a range of device sizes to choose from, you can expect an increase in suction rate anywhere from 50% to 115%. This means you can achieve higher levels of performance and efficiency in your operations, making the MacroMixer an affordable and valuable investment.

How many venturis with each size?

3/4" =(4) 4mm venturi chokes

1" = (4) 5.5mm venturi chokes

1.5" = (4) 9.5mm venturi chokes

2" = (5) 11mm venturi chokes

Advanced patent-pending technology features multiple venturis, offering superior performance compared to traditional single venturi injectors.

Inject Oxygen, Ozone, Fertilizer, & Atmospheric Air

This Multi-Venturi was designed to effortlessly inject both liquid and gas for a wide range of applications. With its exceptional functionality, this device allows you to dissolve oxygen and ozone, ensuring optimal oxygenation in aquatic environments. Additionally, it enables the precise mixing of nutrients in reservoirs, promoting healthy plant growth, or conveniently injecting fertilizer or air into irrigation systems.
Areas of Oxygenation
Hydroponics & Aquaponics

Use the MacroMixer to mix nutrients, aerate worm tea, raise dissolved oxygen levels in reservoirs and water tanks. It can be used inline on piping or for best results as a jet head in the tank.
Pond Aeration

Use the MacroMixer to raise dissolved oxygen in ponds while also circulating the water column. It can help break up the thermocline layer in the pond so temperatures and oxygen can properly mix at all depths. This allows fish to access oxygenated water at deeper depths.
Irrigation

Use the MacroMixer inline on your irrigation for fertilizer injection. You can even use it to inject oxygenated water into the ground near roots for a healthier soil environment and much better root growth.
Water Treatment

Use the MacroMixer in flocculation tanks and in aeration reservoirs to raise dissolved oxygen. Use it to inject and dissolve ozone for disinfection of wastewater and drinking water.
Pool & Spa

Use the MacroMixer to inject ozone for disinfection of pool and spa water.
Fisheries & Hatchery

Use the MacroMixer to raise dissolved oxygen in tanks and reservoirs. Provide fish the higher oxygen levels they need to grow as big as possible and stay healthy.
Multi-Venturi vs. Single Venturi Injector